Incorporating heterogeneity in farmer disease control behaviour into a livestock disease transmission model
Date:
Event overview
JUNIPER (Joint UNIversities Pandemic and Epidemiological Research) is a UKRI funded consortium of epidemiology modelling groups from seven universities: Bristol, Cambridge, Exeter, Lancaster, Manchester, Oxford and Warwick. The consortium was formed in the autumn of 2020 to provide quantitative epidemiological advice in response to the COVID-19 pandemic.
This was an annual meeting, providing an opportunity for JUNIPER consortium members to hear about recent work and discuss future directions of research.
Talk content
My talk summarised a recent study from the Farmer-led Epidemic and Endemic Disease-management (FEED) project, exploring the role of heterogeneous farmer behaviour to inform epidemiological models of livestock vaccination.
For more on this study, see the associated preprint.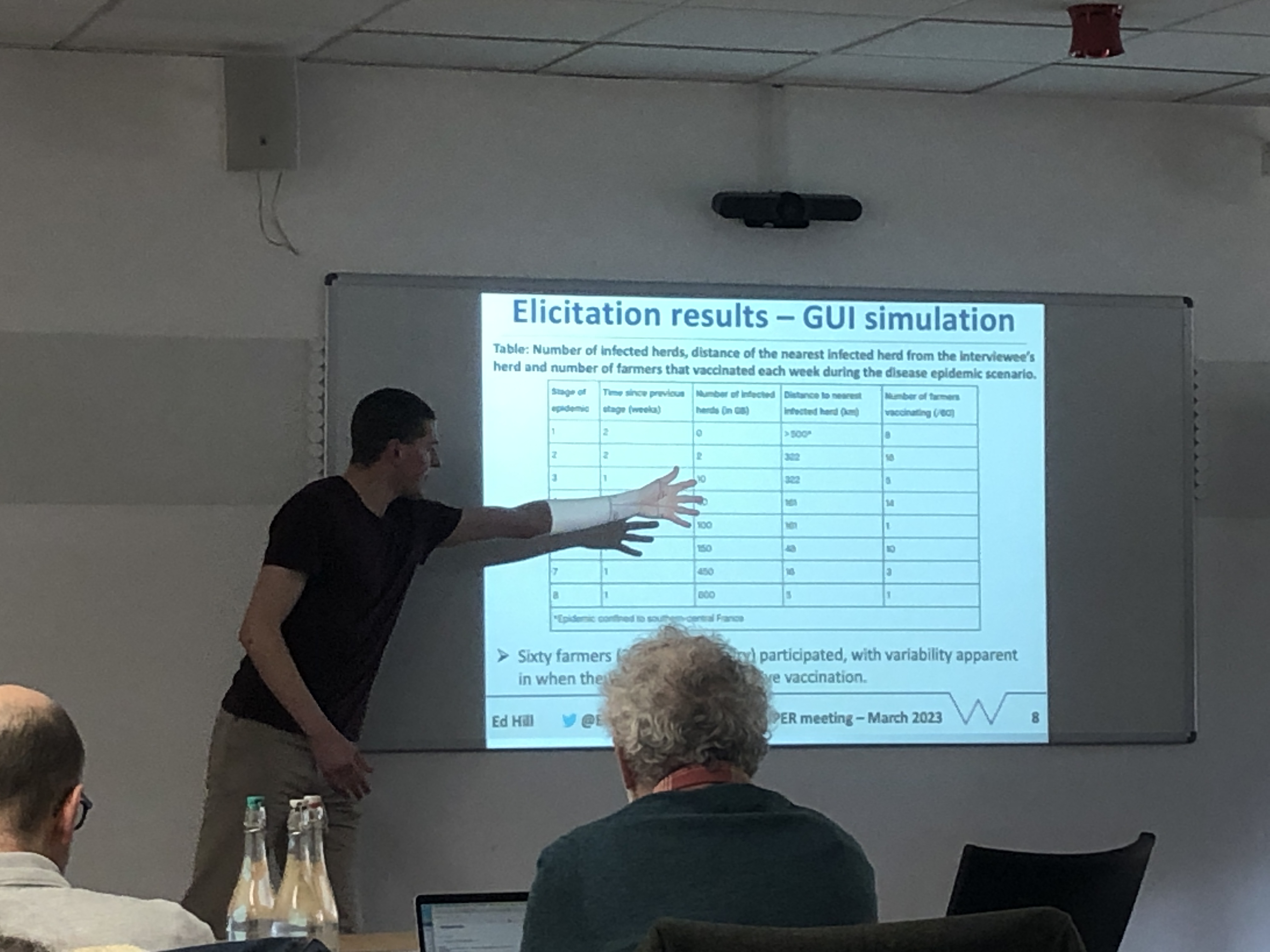 Presentation slides
You can download a PDF copy of the presentation slides here.